A mom, a bit too early…
11-18-2021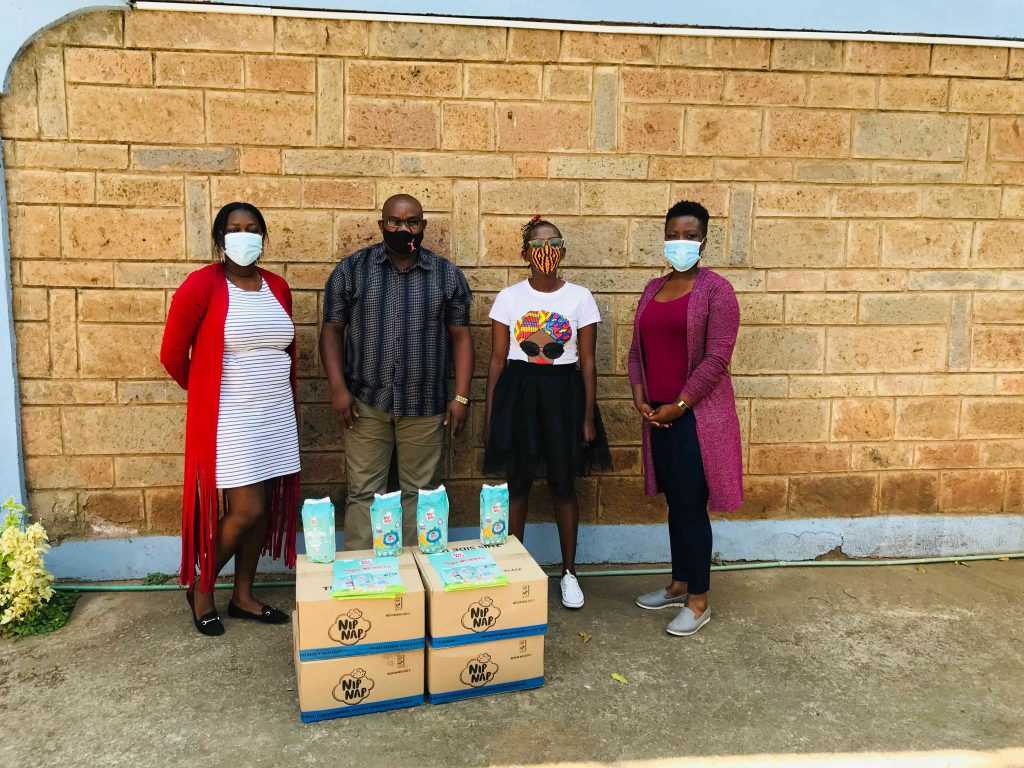 The first half of 2020 saw about 152,000 adolescents aged 10 – 19 get pregnant. At the release of this report, it immediately became apparent that even COVID-19 that has halted many aspects of our lives, shall not halt the epidemic of social inequity. In fact, some of the measures put in place to curb the spread of COVID-19 such as school closures have provided perfect grounds for the rise of teenage pregnancies. In that regard, 2021 holds in store the births of many children emerging from teen pregnancies.
At the right time, pregnancy can be a beautiful thing for mothers, however, for teens, and especially those hailing from low-income communities, pregnancy brings with it a myriad of challenges. For a girl aged 10 – 24, when they should be worrying about their education, pregnancy has them thinking about diapers, daily meals, and how to start supporting a family. Ideally, a baby uses 3 diapers a day, each retailing at 20 Ksh translating to 1,800 per month. Needless to say, this budget is high enough for girls living in the slums before they have to take care of food, clothing and shelter. It is then no surprise that they could easily turn to toggle between diapers and cloth nappies. The choice is not really an issue till they face hard hitting sanitation challenges due to water scarcity.
NairoBits has always been keen on sexual & reproductive health for young people in the communities that we work in as evidenced by our Get Upt, Speak Out program implemented with various like-minded organizations and SRHR supporters. In the bid to play our role in supporting young mums, we sought out to map out 400 young mums from impoverished communities and support by providing economic opportunities and psycho-social support until the end of 2021. In just 4 weeks, we managed to map 102 young moms in Kibera and garner support from the SRHR Alliance, NipNap Diapers Kenya and Kibera Vision Achievers for our #Young2Mum project.
We undertook the first engagement with 28 young moms on 30th August after mobilization with the Kibera Vision Achievers group at Canaan Hall in Kibera where the young moms were sensitized on the opportunities that are available for them. At the event, peer educators were key in providing SRHR information and referrals to youth-friendly facilities. Nip Nap, which had initially pledged to support 100 young mothers with a packet of diapers each, reaffirmed its commitment to support more women up until December 2020. The Kenyan diaper making company further created a diaper discount package for the young mothers.
As we plan for the #Young2Mum project going forward we are looking to galvanize partnerships to help us support these young mothers who are raising generations that will take us into the future. The Y2M project shall also help us monitor the implementation of return to school policy and guide in holding stakeholders accountable for the policy performance.